TabletClass Math Online Courses
Join thousands of students who've already achieved their goals
with TabletClass Math!
Our comprehensive online math courses are designed to help students of all levels excel in mathematics, whether you're looking to catch up, keep up, or get ahead. With our expert instruction, engaging lessons, and step-by-step practice problem solutions, you'll gain the skills and confidence you need to succeed in math.
Middle & High School Math
Public/Private School Math Help
Homeschool Math Curriculum (with Placement Tests)
High School Equivalency Diploma
TASC Math (Discontinued test, replaced by GED.)
College Entrance Test Prep
College Placement & Credit Test Prep
Nursing Math Test Prep Courses
Teacher Certification Math Test Prep Courses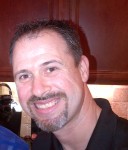 About The Teacher
Hello and welcome to our site! My name is John Zimmerman, creator of the TabletClass Math program. As a certified math teacher with a BA in Math and Master's in Educational Technology, I can help you reach your math goals.
I've successfully taught middle and high school math for many years. Additionally, I've taught math for a prestigious online technical school and been involved in independent math learning systems for over 20 years – teaching math to students all over the world.
Helping students succeed is my passion and that's why I love teaching math and do it daily on YouTube!
Click here to see what some of my students have to say.
Comprehensive Lesson
Fully Explained Lesson Per Topic
The Lesson Video presents the key enabling concepts for the given topic. The video includes illustrations to help students visualize the concepts as well as the discussion of typical errors made by students. Lessons are in-depth offering objectives, and include a variety of problems with demonstration on how to solve.
These are not short, incomplete lessons that sometimes leave students frustrated and confused. We cover everything a student needs to learn on that specific topic.
Step-by-Step Solutions
Fully Explained Example Problems & Solutions 
In addition to the lesson video, every topic includes example videos covering a wide range of problems on that topic. 
Problems are reviewed from basic to advanced and include word problems. They offer full explanations on how to solve, with each step demonstrated in the video. These videos help strengthen students' proficiency on the topic.
Bonus Resources
Worksheets, Notes & Quizzes included in every course.
Worksheets provide an opportunity for students to practice applying what they've learned, notes help to summarize key information and make a great reference for study, and quizzes will assess understanding and identify areas that may need further review.
All documents can be:
Viewed in browser
Printed
Saved
(Requires Adobe Acrobat PDF Reader)
TESTIMONIALS
What Our Students Say
Whether you're looking to improve your math skills or prepare for an upcoming exam, TabletClass Math can help you reach your goal.
Don't delay. Sign up for the online course you need today and start your journey towards math success!