Get Ready to Pass & Score High on ASVAB Math!
Are you aspiring to join the ranks of the finest military forces in the world? Your journey to a rewarding and successful military career starts with a strong ASVAB score. And when it comes to acing the ASVAB math test, who better to guide you than a former Marine and Navy military expert who knows the importance of excellence?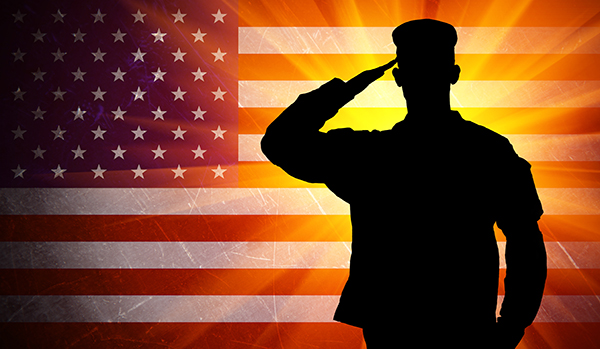 We understand that your future in the military hinges on your ASVAB math score. That's why we've crafted a comprehensive course that not only equips you with the knowledge you need but also empowers you to take control of your learning.
TabletClass Math offers the Ultimate Independent Learning Tool…it's like having your own personal math teacher available 24/7!
Even the weakest math student can start with TabletClass and be successful
Learn at your own pace to complete a comprehensive high school math education
Develop strong math skills to prepare you for military career advancement
Don't Take Chances With Your ASVAB Math Preparation, We Have a Complete Course to Help You Pass and Score High on ASVAB Math…START LEARNING FOR FREE
Benefits of Using TabletClass To Pass ASVAB MATH
🚀 Boost Confidence
Every single math topic is explained in-depth with full lesson videos, followed by many example problems and video solutions for your complete comprehension on the topic.
🕐 Learn at Your Pace
You have full control of the learning. Pause, rewind, and replay lessons as needed, ensuring you fully grasp each concept at your own comfortable pace.
🔁 Master Math
Gain mastery through practice problems, detailed explanations, worksheets, and practice tests. Building your math skills step by step.
🎓 Prepare for Success
We don't just help you pass your test, we equip you with lifelong math skills and the confidence that can carry you beyond the test for your future endeavors.
Don't worry if you think you're weak in math.
Just because you had a difficult time learning math in the past does not mean you can't be exceptional now. The key is having the opportunity to work with a teacher like John Zimmerman that you understand and motivates you to learn.
With TabletClass not only will you have access to a great teacher you will be immersed in a learning program with one mission: develop students to obtain mastery of core math skills.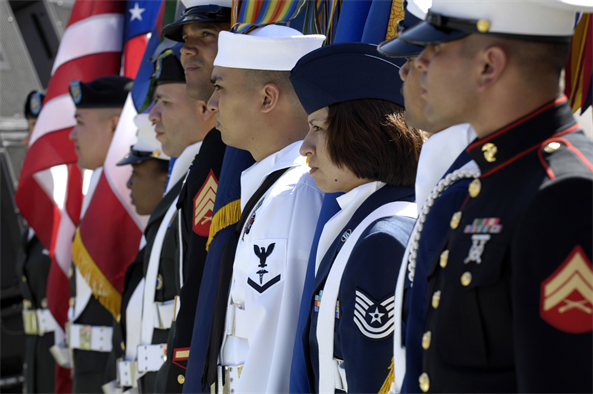 Don't wait any longer. Your military career awaits, and your journey begins with a strong ASVAB math score. Enroll in our ASVAB Math Prep Accelerator Course today and take the first step towards a brighter future in the military. Your success is our mission!
We hear from many of our students who had a hard time with math before they found us. We made a big difference in their ability to finally pass their test…their success is our success and why we do what we do. We want to hear about your success when you ACE YOUR ASVAB MATH TEST!
"I wish I had access to this program going through school when I first learned the numerous areas of math as it would have helped me in so many ways. Instead, I used TabletClass to help me study for my SAT's. I identified the weak areas which I needed help with and was able to study these specific topics because TabletClass breaks down the different subject areas into categories. My scores raised 70 points in the mathematics area of the SAT's thanks to this program. TabletClass is a great and convenient way to learn math."
-David C., NJ
"Not even one week into the program and I love it. Even though I've always struggled with math you make it seem really easy in the videos. I just wish I had discovered this program even 1 month before I started taking college algebra. It's really convenient that you have all the subject matters in almost exact order of how they are being taught in my college level course as well. I am learning a lot of the fundamentals that the college instructor doesn't teach because it's stuff you're already supposed to know when you get there. I'm spending hours on your site and am learning a lot! Would totally recommend this program to anyone who needs a little help with math."
-Jazmin J.
"Hi! Mr. Zimmerman I just wanna say first and foremost thank you for putting together such a great tutorial program that helps to assist people like myself, I took my GED math test last night and guess what with your GED program I finally passed my test I received a phone call from the school telling me how I passed amen, thank God for your program thank you so much."
-Kerling
Quality Math Instruction From a Teacher You Can Trust
Bachelors Degree in Mathematics
Masters Degree in Educational Technology
Certified Middle/High School Math Teacher
20+ Years Teaching Experience
500K+ YouTube Subscribers
TabletClass Offers Students A Powerful Learning Experience
Expert Instruction
You'll have an expert math teacher—who knows what students struggle with the most—break down each math topic with clear & understandable video instruction that's easy to comprehend.
Engaging Lessons
Access to an extensive & comprehensive math video library covering thousands of problems with complete step-by-step solutions at your fingertips, anytime you need them.
Extensive Practice
Full sets of worksheets per section topic, corresponding to each lesson, and practice problem solution videos cover basic math, advanced topics, and word problems.
Study Guides
Detailed study guides that reinforce key concepts and provide a roadmap for your preparation.
Practice Quizzes
Measure your progress with our quizzes, get instant feedback to reveal weak areas for improvement.
Bonuses
Our course is packed with resources, tips, and strategies from the experience of our master teacher to maximize your ASVAB MATH test performance.
ALL FOR AN AFFORDABLE PRICING!
$45/month or $65/unlimited access (BEST DEAL!)
Enroll in our ASVAB Math Test Prep Course and be READY TO PASS ASVAB MATH WITH CONFIDENCE!
 What You'll Learn In the ASVAB Math Prep Course
In our ASVAB Math Prep Accelerator Course, students will cover a wide range of essential mathematical topics that are crucial for success on the ASVAB math test. This comprehensive curriculum includes instruction on fundamental arithmetic concepts such as operations with integers, fractions, decimals, and percentages.
Additionally, students will delve into more advanced subjects, including algebraic equations, geometry, and data interpretation.
We also emphasize problem-solving skills, providing extensive practice with word problems and real-life scenarios that mirror the types of questions encountered on the ASVAB math test.
ASVAB MATH Prep Accelerator Course Curriculum

Hello, I'm John Zimmerman, a certified math teacher with 20+ years of experience. I developed TabletClass to help students of all ages achieve math excellence, and I can help you too! 
My passion is helping students succeed in math, especially those who struggle with it. I've dedicated years to develop the right approach to teaching and why I continue to teach math daily on YouTube—498K+ Subscribers & 70M+ Views and growing!
Check out my course and let's get you started on the right path to reaching your educational and career goals!