The Teacher Behind TabletClass Math
Training and Certifications Make an Instructor, but Experience, Dedication and Character Builds Master Teachers
Hi! My name is John Zimmerman and I want to thank you for your interest in my math program. As a credentialed and experienced math teacher, I understand the challenges that many students face when it comes to mastering mathematical concepts.
I've dedicated years to helping students of all ages succeed in mathematics. This has been my true passion and calling, which is why I continue to teach students every day on my YouTube channel (400K+ subscribers) in addition to offering math courses.
I have extensive experience in analyzing student problems and developing effective individualized learning plans for success—no matter how poor a student was in math.
Life has taught me that anyone can succeed with the right teacher and encouragement. What makes me a highly effective teacher is my ability to engage students and teach them in a language they understand. My students enjoy learning from me because they know that I believe in their ability to succeed.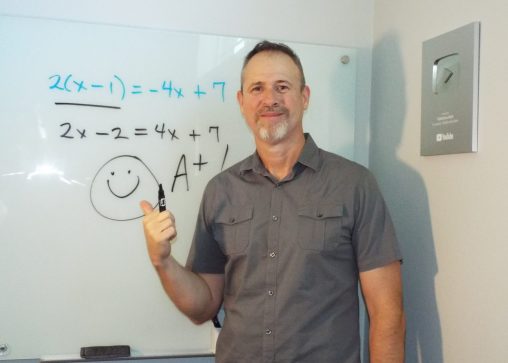 Creating TabletClass Math was my way of helping more people overcome math struggles, not just in the classroom. My program has helped countless students around the world reach their math learning goals. I know from a lot of difficult personal experiences that anyone can succeed, BUT it's only possible if you believe in yourself.
I commit and give 110% of my effort in my instruction because I truly care- I want your life to be better because you learned from me. So, if you want to go on a joint mission to massively increase your math skills and abilities – then let's do it!
Failure is not an option and if you don't quit I promise I can help you learn so much more math than you ever thought possible. Helping someone who wants to do better for themselves is what drives me to be better…YOU CAN DO THIS!
Formal Experience/Education:
* Bachelor's Degree in Mathematics
* Master's Degree in Educational Technology
* Middle and High School Certified Math Teacher
* Top Tutor for K-12 Math, SAT & ACT
* Experience with Special Needs Students
* Business, Corporate and Management Experience
* US Navy Surface Warfare Officer, Persian Gulf
* US Marine Corps Enlisted
* Business Owner
* Family Man – I have a wonderful wife, son and dog (Rocky)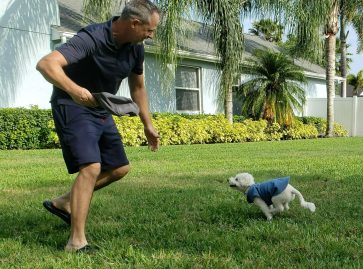 Check out our full library of courses.
Select a course for a Free Preview.
Middle, High School & College Courses
Pre-Algebra, Algebra I, Geometry, Algebra II, Pre-Calculus & More
High School Equivalency, College Entrance, & Teacher Certifications
GED, HiSET, TASC, SAT, ACT, ALEKS, ACCUPLACER, CLEP & More