The Teacher Behind TabletClass Math
Training and Certifications Make An Instructor, But Experience, Dedication And Character Builds Master Teachers.
Hi, my name is John Zimmerman, as a certified math teacher with a BA in Math and Master's in Educational Technology I want to welcome you to my online math course! I've successfully taught middle and high school math for many years. Additionally, I've taught math for a prestigious online technical school and been involved in independent math learning systems for over 10 years- teaching math to students all over the world. Helping students succeed is my passion and that's why I love teaching math.
My idea for TabletClass began in my classroom while I was earning my Master of Science in Educational Technology. I wanted to leverage my technical knowledge of the internet and computer programming to create something special for my students. I started my effort to help students learn outside of class by making math videos and posting them on a website. I found that my web resource was working extremely well for my students in and out of school. I kept improving my web resource by using my students' suggestions and feedback; I learned and refined a way to teach with videos that was very effective. I used my website in creative ways, like introducing new lessons online to those students who were ready to move forward, while at the same time focusing my attention on those students who were not. My students found the videos engaging and easy to understand, but more importantly I saw a dramatic increase in their abilities and skills—this was truly exciting! My classroom experiences gave way to the desire to build the ultimate online math program, so I decided to create TabletClass Math.
Since my days teaching in the classroom, I have continued my mission of teaching students in a way that they can understand by means of my TabletClass Math online courses, YouTube channel and various blogs. My math program is perfect for all students learning middle, high school, college math and preparation for math exams. My online math courses provide everything a student needs to learn on their own and students can experience these lessons just as if they were being taught by a great teacher in a classroom. With access to online instruction 24/7, students can study and learn in a relaxed environment and view the lessons as many times as they need. Lastly, I want to say that TabletClass Math is a proven learning program— it has been used by thousands of students all over the world, with great success. So I thank you for visiting our site, and I hope you will use TabletClass to take your math skills to a whole new level.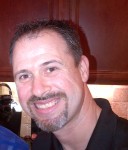 Middle, High School & College Courses 
Pre-Algebra, Algebra I, Geometry, Algebra II, College Pre-Algebra & More
High School Equivalency, College Entrance, & Teacher Certifications 
GED, HiSET, TASC, SAT, ACT, ACCUPLACER, CLEP & More
Get in touch, or select a course for Free Preview.