TC Math Academy Free Math Help
Welcome to the TC Math Academy Free Math Help Library! You'll find tutorials on a variety of math topics from basic to advanced. This library will continue to grow so be sure to come back often! 😀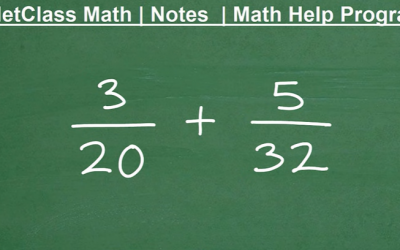 Here's a quick tutorial on how to find the LCD. When you want to add or subtract fractions the denominators need to be the same. For example,...
read more
Are you looking to take your math skills to the next level?
Discover the key to math success! Our expert math instructor, John Zimmerman, with over 20 years of experience, provides the right instruction you need to excel. Whether you're looking to improve your grades, gain confidence, or prepare for exams, John will help you master math like never before. Don't take our word for it, try our FREE PREVIEWS and see for yourself why John's approach works.